The Reliable Reporting Team
When you choose Reliable Reporting you can rest assured that your business is in knowledgeable and experienced hands.
---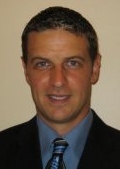 Scott Belair
Scott Belair is the owner and founder of Reliable Reporting. He has over 10 years of experience in manufacturing, installation and inspection of playground equipment for compliance with governing safety standards.
Scott is a certified playground inspector in both Canada and the USA. Scott is also an active member of the play industry serving on several playground related technical committees in both Canada and the USA.
---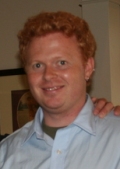 Brad Cutler
Brad Cutler is the lead developer of Reliable Reporting's Auditor inspection software. Brad has over a decade of web application and development experience. Brad began his studies at the University of Guelph studying Computing and Information Science. Brad.s final degree is from the University of Greenwich in London, United Kingdom where he graduated with distinction from the Masters of Computer Science program.
Brad has specialized in Internet Technology; studying and gaining practical experience in topics such as distributed programming, data modelling and database development, mobile web applications, and architectures for building internet-enabled enterprise systems.
In 2004 Brad teamed up with Scott Belair to develop the "Auditor" inspection and compliance software program.